Graduateland strives to create a positive and dynamic environment and therefore expects the user to share this philosophy. Graduateland is here to collaborate. The user is advised to read and accept Graduateland's rules and regulations before signing in as a user.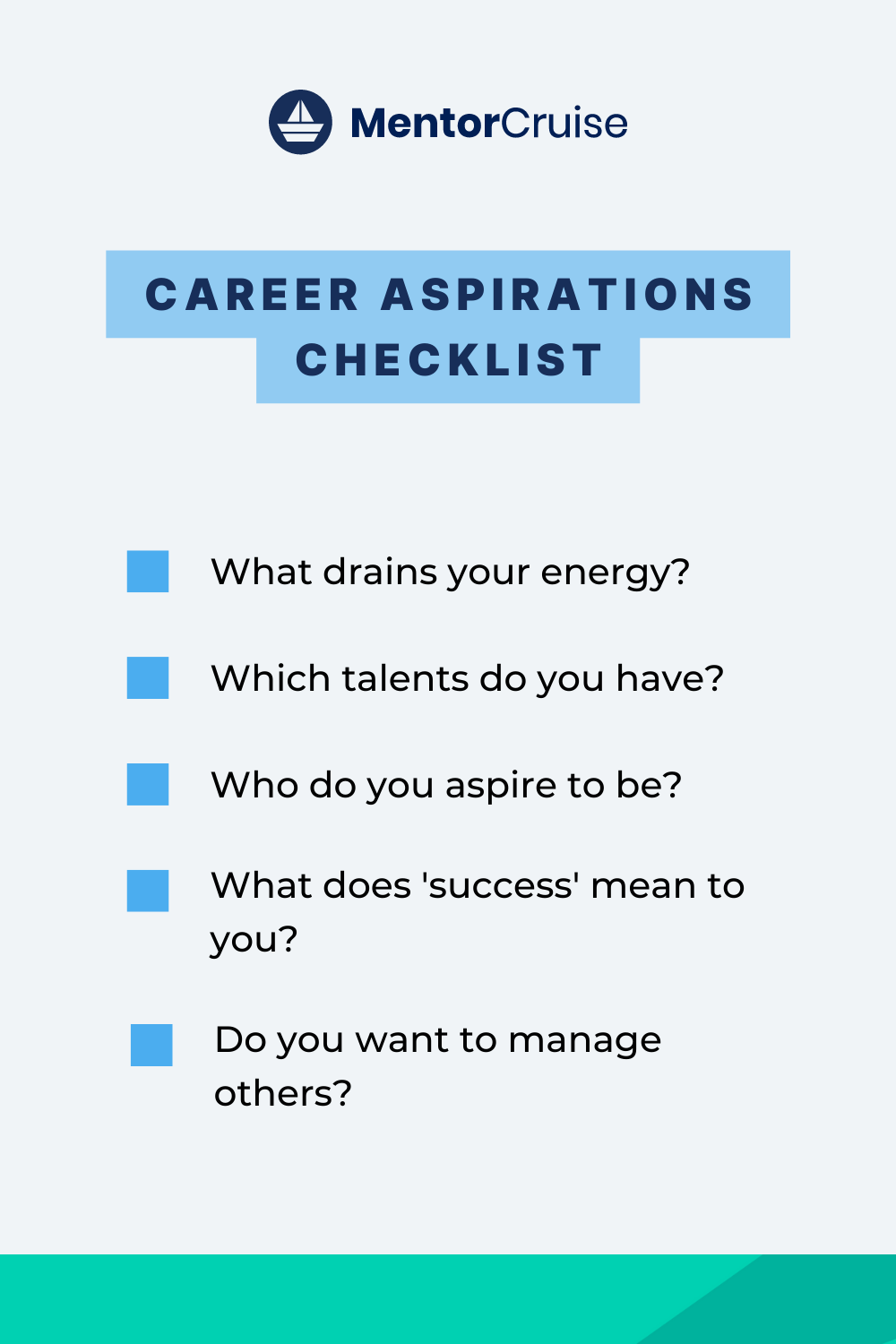 Career inspiration
Terms and Conditions
MyCareer is a collaboration between Graduateland ApS (Graduateland') and Stockholm University. By creating a user on MyCareer you accept to become part of the Graduateland Network, which is made up of several university career portals, as well as Graduateland.com and Careerland.dk.
Please read the following regulations in order to ensure that you understand and accept the conditions for being a user of MyCareer. By proceeding your registration process you are obliged to follow MyCareer's rules and regulations. After reading please tick the designated box at the bottom of the page to accept the terms and conditions.
Start of the Regulations
User Rules
The user shall be responsible for filling in correct and truthful information.
The user shall be responsible for any activity that takes place within his or her profile and for any potential third party involvement solicited or accepted by the user.
Graduateland shall have the exclusive right to expel existing members if it is found that; members behave unlawfully or unethically, if Graduateland services are misused and/or if general behaviour not accepted by Graduateland occurs.
The user shall be responsible for any actual or potential economic or legal lawsuit against Graduateland as a consequence of the user's wrongdoing or mismanagement of the profile.
The user shall be responsible for suitable software and technological solutions needed to run Graduateland, e.g. web browsers supporting the Graduateland software.
The user shall not be entitled to use Graduateland as a platform for marketing and promoting of own personal goods and services.
The user shall not be entitled to expose any material, which relates to religious, political, sexual or racial aspects on Graduateland.
Intellectual property rights
All intellectual property rights including brand, establishment and information regarding other members belong to Graduateland. The user shall not be entitled to distribute or use any information from MyCareer for commercial purposes or personal financial gains.
Responsibilities of Graduateland
Liability
Our social responsibilities
User privacy
Data collection
When the user establishes a profile on MyCareer the user also accepts that personal information will be stored on Graduateland's servers and that parts hereof can be shared with the universities and the employers using the services provided by Graduateland.
When the user establishes a profile on MyCareer the user also chooses to expose personal data to employers and universities. Therefore evaluate inputs, including pictures, carefully.
MyCareer is using cookies within its operating system. This technicality ensures that the system remembers the user's email address and access to the site. The user can disable this setting in the Internet browser.
Each time the user visits MyCareer the IP-address will be registered. The IP address is the address of the computer that the user is using to access MyCareer. The IP address is registered to ensure that Graduateland always will be able to locate the computer used to access the site. This has been established to counteract on-site illegal activities.
Use of personal data
Name and email: This is used to identify the user as a user on MyCareer so that Graduateland and employers and universities will be able to contact the user. The user's email address is also used to send emails to the user based on the information requested on the user's Dashboard. – The user can choose to adjust the delivery by altering this function under "Account" – "Account Settings" – "Notifications" at any time.
Postal and zip code are used to locate the user geographically and for Graduateland to understand how their users are placed around the world. This will give Graduateland the opportunity to create networks and events in locations where there is a high number of Graduateland members.
Birth date and gender are used to further identify the user and make the profile more visible on Graduateland.
Graduateland can also use the information provided by the user at the signup process to improve services and functionalities by analysing the way the user use the portal. As an example we can use the cookies and IP-addresses to see which parts of the webpage are most frequently used and thereby improve and optimise the services and functionalities mostly used.
Graduateland uses the user's information in Graduateland's backoffice recruitment system designed for Employers and Universities. This enables Employers and Universities to contact the user, based on the information provided by the user.
With your consent we share your profile information with employers that are online. MyCareer enables employers to see your profile information (the parts that you have set as 'visible') and may also use the information for business purposes. Based on the relevancy of your profile and skills employers can reach out to you via chat messages.
Any comment sent to Graduateland about this website can be used without limitations.
Received information will not be treated as confidential.
What are your career aspirations?
Your occupational aspirations get to define your short-term career choices. In the process of your career development, your education and career choices should ideally reflect what you want your career to become in the longer term.
By preparing the answer to the "What are your career aspirations" question, you also get to prioritize your career path. This is an excellent opportunity to reflect on your goals and aspirations if you haven't already. Here are some professional aspirations examples to help you decide, along with answer examples:
Become an industry expert. You might want to pursue academic or technical expertise in your industry and be able to perform specific tasks. For example, you may be a developer and aspire to become a CTO. Your priority is developing in-depth knowledge and competence to follow scientific fields or practical endeavors.
Answer Example: Ever since I finished my studies, I've wanted to become an industry expert. In this position, I hope to increase my technical knowledge while providing solutions and improvements to common industry problems. In the long run, I aspire to contribute significantly to industry development and optimization to create something that would genuinely improve the lives of thousands.
Reach executive positions. Another common aspiration is wanting to elevate in the corporate hierarchy, which means becoming a determinant factor of operations and business. You care about obtaining power and control over a company and becoming instrumental to its overall success. This aspiration demonstrates to the interviewer that you'll be a loyal player and will be sticking around for a long time.
Answer Example: My goal entering the company would be to evolve my skills in a challenging environment, work within a team, and provide efficient solutions. Within 5 years, I aspire to reach a managerial position that will allow me to make crucial decisions while applying my leadership skills. Eventually, by the age of 40, I hope to have reached an executive position so that I can have an active and critical role in the company's overall success.
Create your own business. A typical career ambition example for many people is having their own business, making their own decisions, taking risks, and having the first and final word. Although that's absolutely fine, when asked in an interview, "What are your career aspirations?" it'd be better to reply by mentioning your goals towards an executive or managerial position inside the company. You don't want your interviewer concerned that you might leave the company soon.
Answer Example: My goals with this position are to cultivate my skills and earn unparalleled experience in the field. I aspire to reach managerial and executive positions in the following years.
Earn recognition. Perhaps you desire recognition for your work, like winning an award or a big prize. Much like elevating to an executive position, this demonstrates that you're a highly ambitious, goal-oriented individual with big aspirations.
Answer Example: I have very high expectations of myself, and I am goal-oriented. My ambition with this position would be to earn an industry award while working in an environment that rewards talent and surrounds me with other like-minded individuals. In addition, I love innovation and would be thrilled to work within a professional environment that values my work.
How to answer questions on career aspiration during an interview.
What is the interviewer really asking?
The interviewer doesn't demand that you engage for a lifetime in the organization and eventually get into a leadership position (unless this is what you want); they just don't want you to exhaust resources on your training path to success if you leave after a short while.
How do you answer this interview question?
To be able to provide the answers your interviewer really wants to know, go for the interview loaded with whatever information you can find about the company. Once you have done an in-depth study, you can adequately answer the questions.
Try to be honest, but still strive to unite your interests with the organization's needs. You may want to consider the following to ensure you provide satisfactory answers.
Answer based on the specific requirements in the job descriptions, your relevant past experience, and education.
Before going to an interview, be conscious that the interviewer may ask you questions about your career plans and aspirations related to the job.
Prepare your answer to such questions and or related varieties. Once you re-read the job description, try to see how you can tie some of the job's tasks to any of your career goals and aspirations.
Speak about your strengths that lie within the job skills. This will increase your case before the interviewer.
Reassure the interviewer that you want to grow within the company. Your interviewer definitely wouldn't want to invest the company's time and resources in you if your career goals are to work with them for a short period and then move on. So endeavor to reassure the interviewer how much you'll want to grow within the company.
Tie in the job's functions with your lifelong interests, career goals, and aspirations. It would be best to explain to the interviewer how the job relates to your lifelong interest, career goals, and aspirations and how you plan to commit yourself to it.
Tell personal anecdotesthat differentiate you from your competitors. Competition is high in the job market, and there is the possibility that you aren't the lone one seeking this job. So before you go to your interview, pick a peculiar, unique quality that you believe aligns with your potential career path. Tell personal goals relevant to your job. Tell a story about surmounting some of your biggest challenges. Emphasize this aspect to your interviewer, as this might give you an edge over other applicants.
What not to say
Avoid specifics and do not talk about compensation packages. Never inquire about job location, salary, or other specific information during an interview. Remember that you're interviewing for a post and try to keep the conversation solely on the job, except the interviewer tilts it towards something else.
Personal issues. In your job interview, don't talk about personal issues, like family or personal health issues. For instance, avoid things like, "I would love to relocate to the United States, where my doctor lives."
Don't talk about what you want to achieve after this job. Focus on your interest in the job.
Avoiding the answer. Saying something like "I don't know" is not the most professional way to get away with an interview. It shows that you're indecisive about your future and, more importantly, that you don't have a clear understanding of the position you're applying to. It might not always be easy to have an answer, especially when you're in your early professional stages. In those circumstances, it's better to be honest, revealing your short-term intentions, than to not answer at all.
Career Inspiration
Take your career to the next level now ONLY for $99! 🎉 Our most popular membership level gives you access to private messaging with career coaches, online courses, live events and trainings, and a private networking community. Don't miss out, this limited-time offer ends 11/29! #BlackFridaySale #WorkItDaily #CareerAdvice
Do you know what your preferred workplace persona is? There are eight different workplace personas. Your top personas will tell you how you like to create value and which jobs/careers would be the best fit for you. Click to take our Career Decoder Quiz!
The days of having a job just to have a job are over! 🙅 Finding your career purpose can be confusing, but with our simple roadmap and aid from our career counselors, we guarantee you will be ready to find your dream job. Hit "save" so you can come back to this post and visit our website if you're serious about finally landing a job with meaning! #WorkItDaily #CareerPurpose #DreamJob
Nike Recruiters Told Us The Secret To Getting Hired With Them! #quotes #motiviationalquotes #inspirationalquotes #inspiration #amazing #work #amazingoffices #bestofficesaroundtheworld #dreamjob #interviewtip #interview #career #careeradvice #quoteoftheday #bestinterviewquestions #preach #truth #followyourdreams #clothingideas #hairstyleforwork #workappropriateoutfit #howtogethired #hiringnow #jobposting #jobopening
Sources:
https://su.graduateland.com/article/category/career-inspiration
https://mentorcruise.com/blog/best-answers-career-aspirations-questions-and-how-/
https://www.pinterest.com/WorkItDaily/career-inspiration/
Career inspiration
The bottom line? Your employment automatically comes at a cost to your employer. If you can demonstrate a substantial ROI over the expense of hiring you, companies will be eager to bring you on board—even with a raise in salary—despite a competitive job market.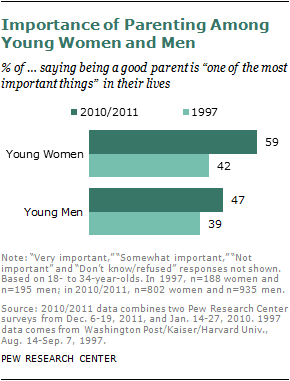 Is This Question The Same As Career Goals
Example 1
"When I think of my career aspirations, I think of a timeframe maybe 10 years from now. I have more tactical long-term career aspirations that are 5 years from now, but I think of longer-term aspirations. Ideally, I aspire to be exposed to a broad set of skills that help me learn how to run enterprise businesses. I hope to have been exposed to operations, marketing, and sales more fluently. And aim to have been part of highly collaborative environments that developed me as a professional and person. This company fits with my career path as a professional."
Example 2
"When I think of my career aspirations, I think about what could happen in the next 10 years. I absolutely aspire to have the ability to run my own business by year 9. Having been exposed to my current skills more deeply. And then being exposed to new skills in a meaningful way. I could also see this being the ability to manage a small team within a larger company, instead of starting my own business as well. I would love to stay with a company for a decent amount of time."
Example 3
"With all of the skills that I currently have in marketing and public relations, I aspire to learn more about product development and be exposed to customer interactions in a deeper way. I think this will create a highly sought-after type of employee that is in high demand. One with a wide variety of skills that can strategically help companies move forward. That's the professional I aspire to be. I would like to stay with a company for a large amount of time, to learn everything I can."
Example 4
"It's my career aspiration to one day be a high-level executive. And I aim to achieve that within the next 5-8 years. In order to achieve that goal, I have to start small. Learn from the inside. And this job opportunity will help me to gain the relevant experience I'll need to see my career aspirations through."
Example 5
"I would really love to work with patients in a hospital setting. Over the next 5-8 years, I see myself learning the administrative duties that are aligned with the patient experience. Then being able to apply those to an administrative function in the future. Either managing nurses or handling day-to-day operations for the hospital."
Why an Interviewer Might Ask About Your Career
An interviewer might ask about your career to learn who you are. And what you aspire to grow toward. They might ask "Where do you see yourself in five years?" Or something like, "In five years, where do you want to be?"
Growth can equal more effort the company receives in terms of work capacity. And in return, the employee can address their long-term goals as a professional. And gain valuable skills and experience. Many people don't think of this question as an opportunity to align interests between the candidate and interviewer.
Prepare a strong answer: Sit down and think through what personal career aspirations you have as a candidate before coming up with an answer. Or even before interviewing. If your career aspiration as a professional doesn't align with the job opportunity, why interview? Recognize what your personal career path is. And ensure the job you're interviewing for aligns with that trajectory.
Work It Daily's Career Events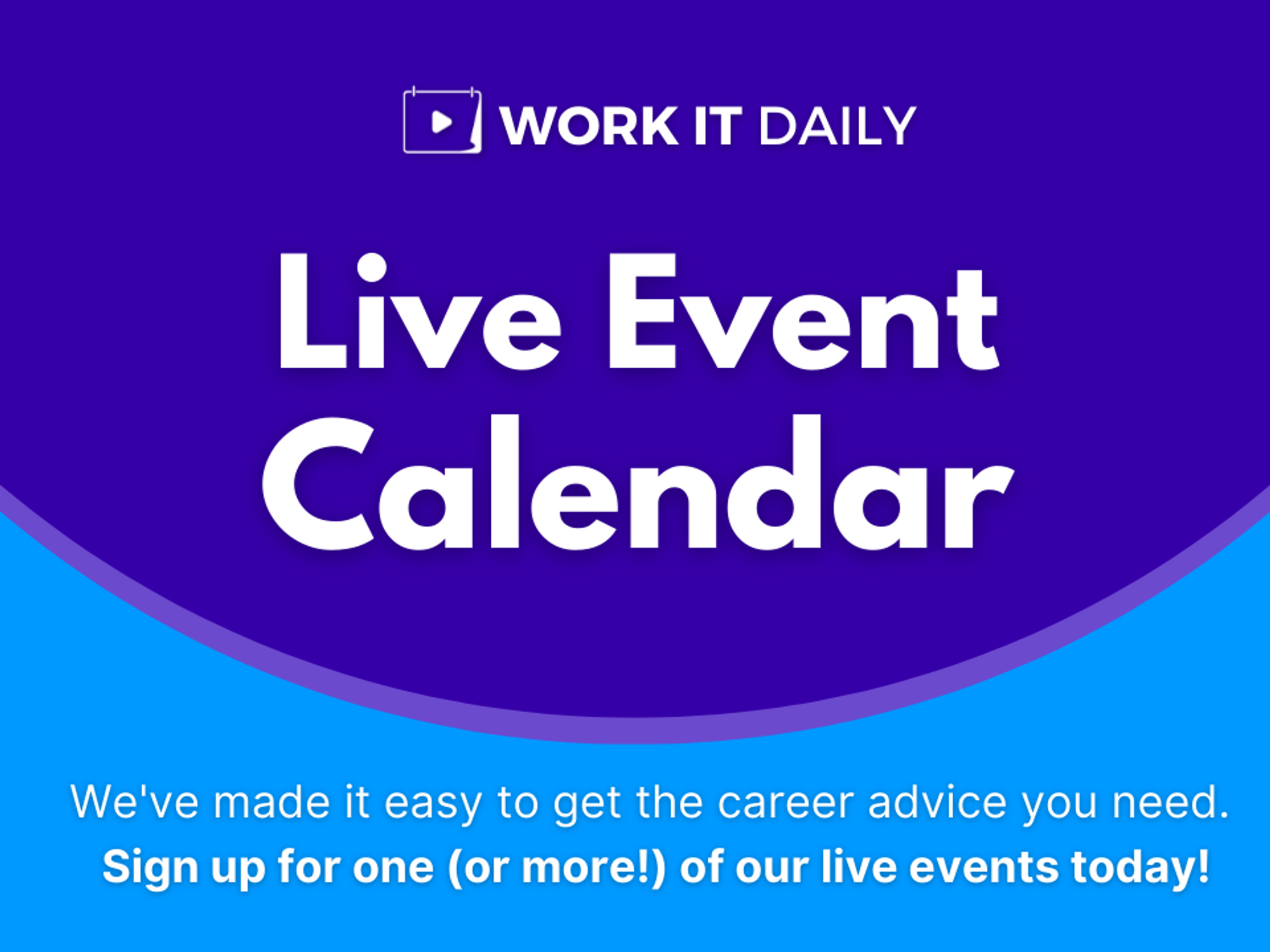 INSTANT ACCESS: How To Navigate LinkedIn Effectively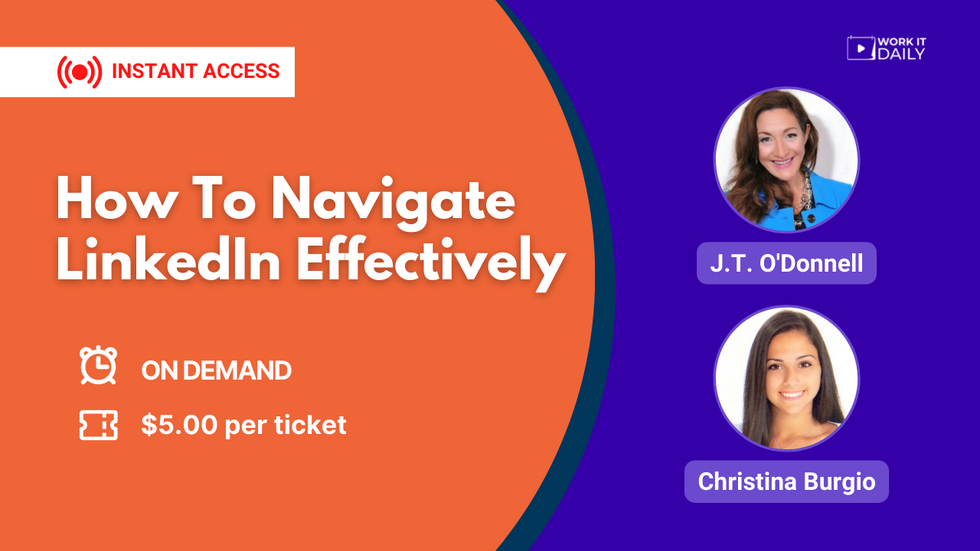 June 17, 2022: Networking Masters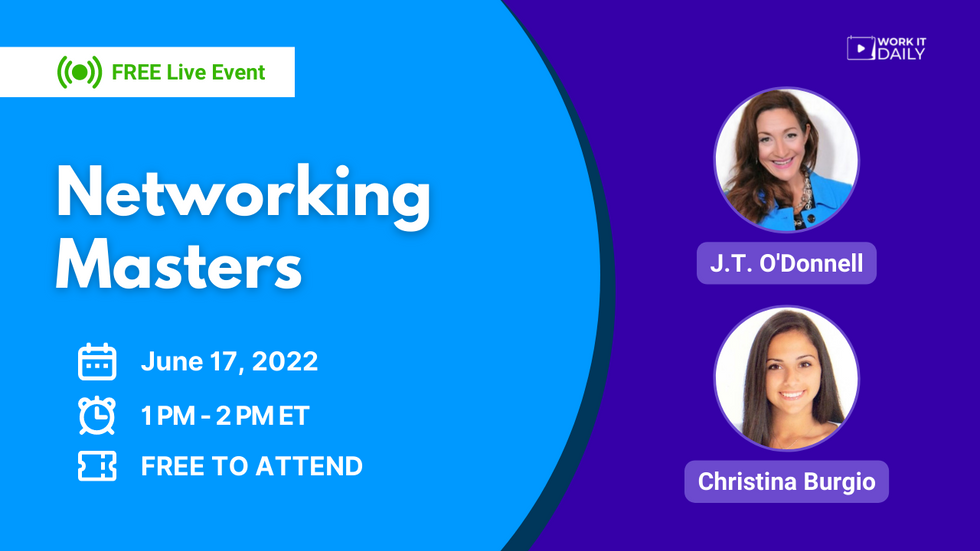 Join us for Networking Masters (think Toastmasters but for networking)! During this interactive group session, you'll exercise your networking and presenting skills so you can be a more confident connector!
June 21, 2022: CAREER AMA (Ask Me Anything)
June 22, 2022: How To Get Recruiters To Talk To You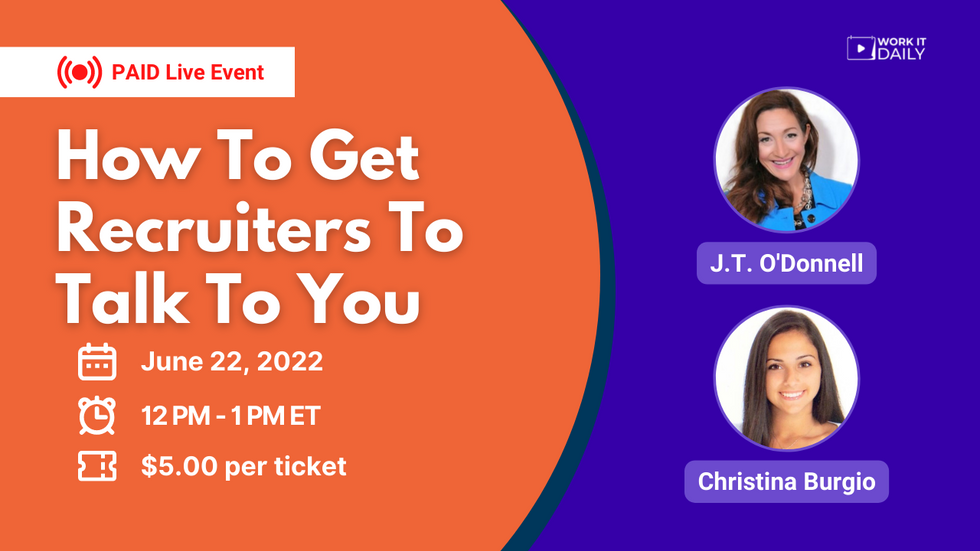 June 24, 2022: Networking Masters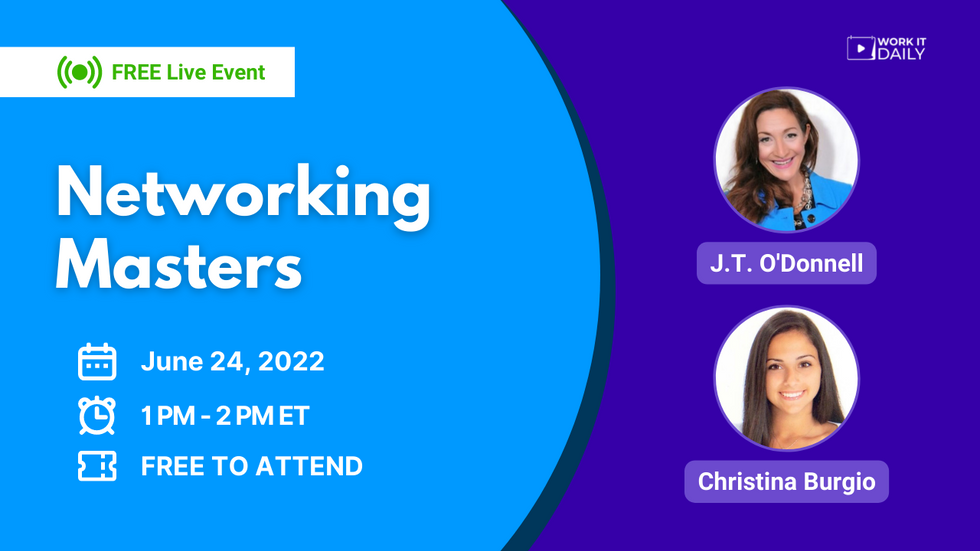 Join us for Networking Masters (think Toastmasters but for networking)! During this interactive group session, you'll exercise your networking and presenting skills so you can be a more confident connector!
June 28, 2022: J.T. O'Donnell's CAREER AMA (Ask Me Anything)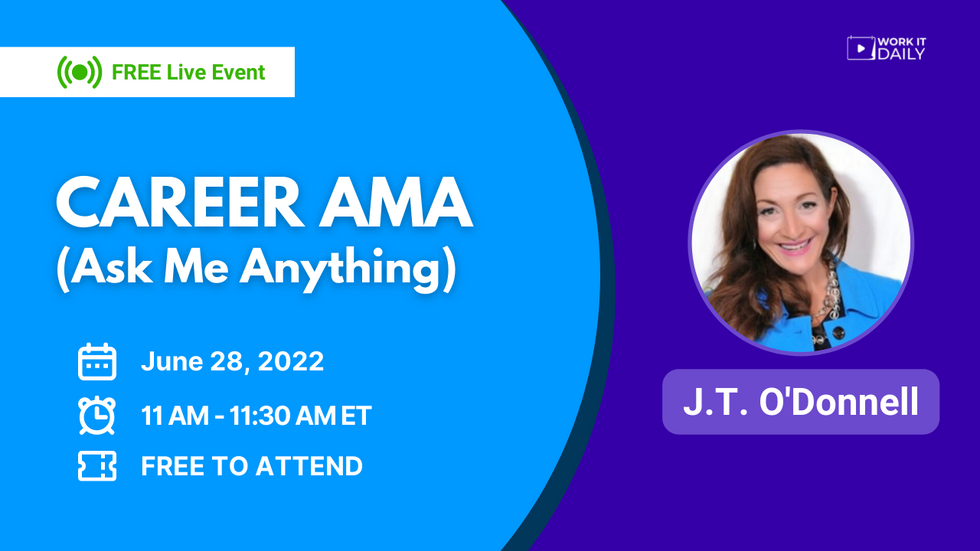 June 29, 2022: How To Answer Interview Questions Correctly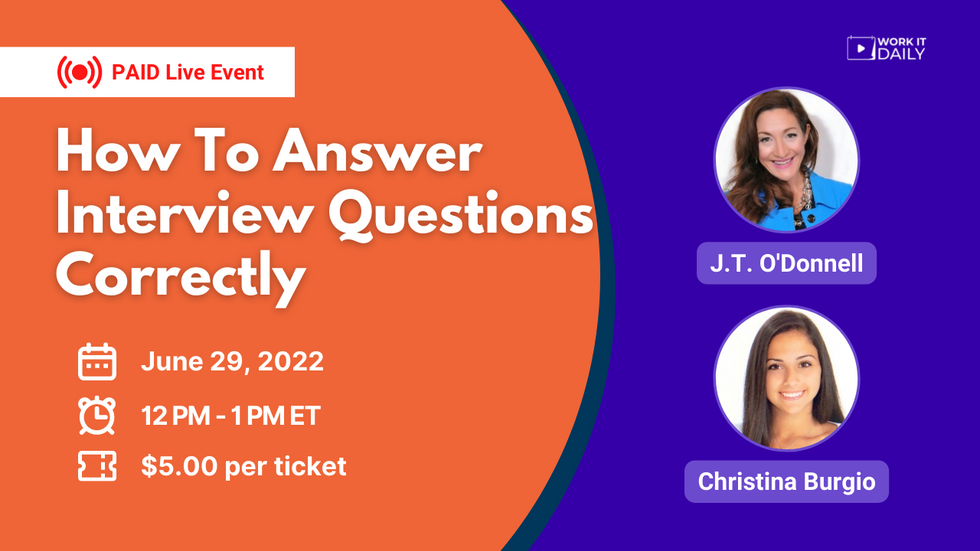 3 Ways To Emphasize Your ROI On Your Resume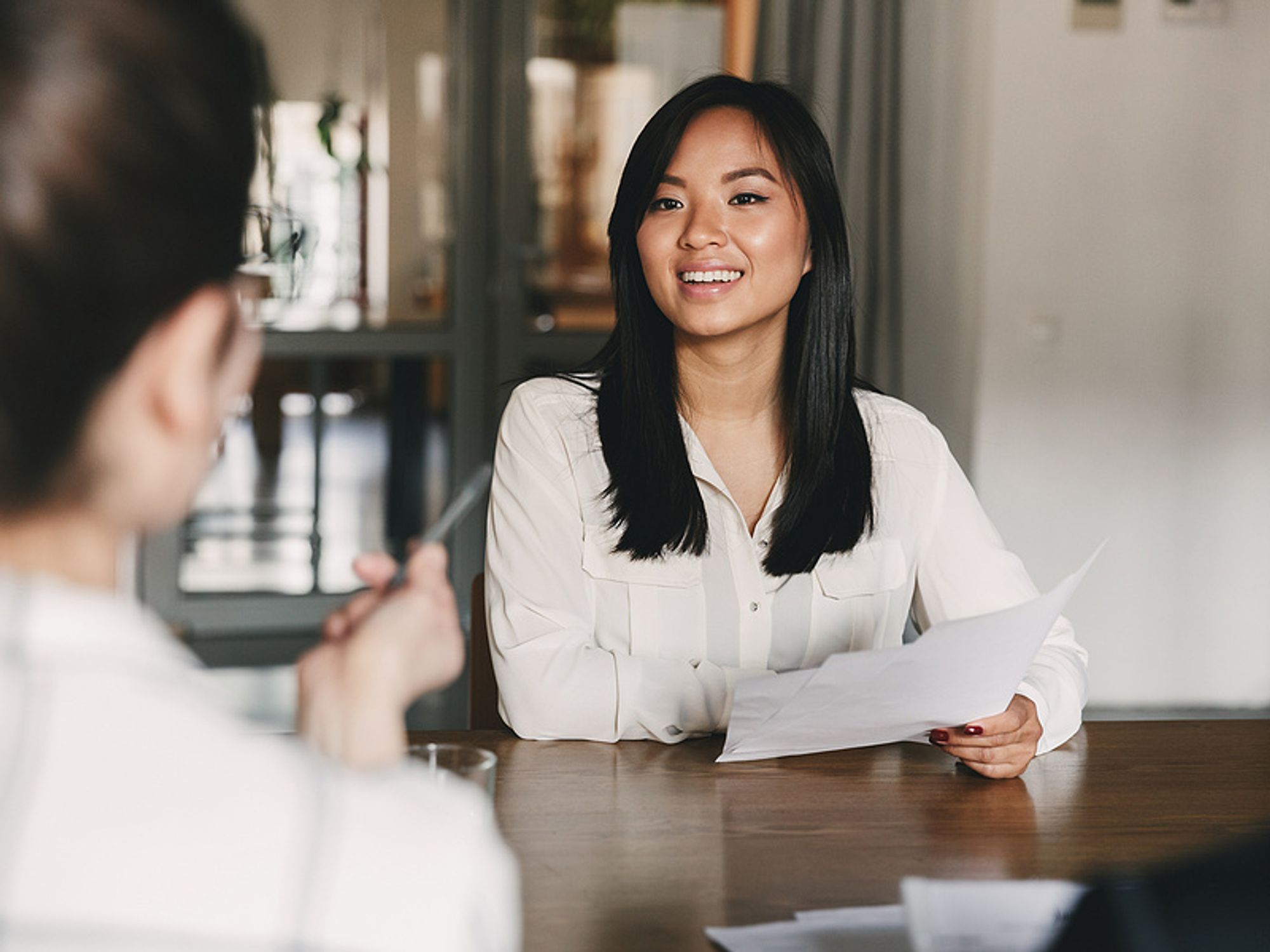 If you haven't focused on your ROI—the benefit companies get when hiring you—your job search can go on indefinitely. You might believe that recruiters or hiring managers will "get" this message from reading about your past jobs or span of authority. But guess what? With plenty of resumes to review, most hiring managers won't take the time to connect the dots in your background.
Therefore, if you've made a significant difference at past employers, but your resume doesn't provide this evidence, you'll lose your shot at landing an interview (while employers hire your competition instead).
1. Comparisons To Others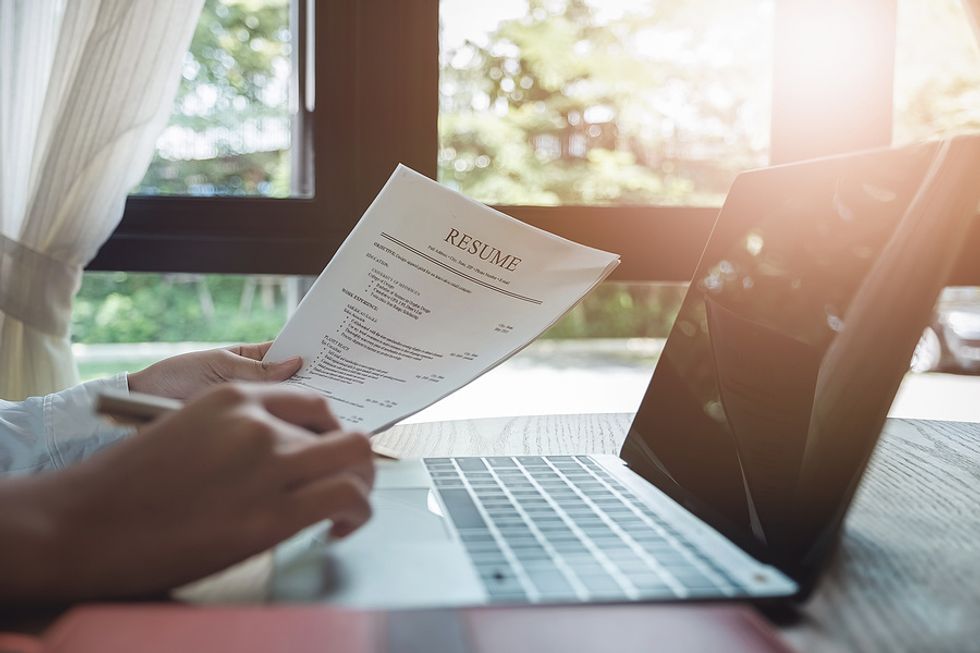 Do you wear many hats at your current job? Employees who can perform more than one job simultaneously are often credited with improving the company's bottom line. On your resume, you'll be able to show the savings gained by helping your employer avoid the need to hire or train an additional staff member, as in these examples:
ROI can also be demonstrated by comparing your work to others on your team, or to a predecessor who held the same role prior to your tenure. You may be more efficient or better able to understand customer needs—saving your employer additional effort (such as multiple sales calls or additional work on technical problems)—than your counterparts. If so, put these savings into a dollar figure by calculating the cost of rework for use on your resume.
2. Revenue & Profit Improvement
Will anything get an employer's attention faster than telling them you'll bring sizeable profits? Probably not. However, unless you're in a sales role (or another revenue-specific job), you might find this exercise difficult. After all, how does a project manager or operations director make money for the company?
The secret to pulling out a revenue or profit figure (when your job isn't tied directly to money) is to look higher in the company for the impact of your work. This means taking into account the value of the project to your employer (a new service line that will create revenue opportunities), or the impact of the new equipment you implemented (improving production and fulfilling more orders). As in this example of a resume statement, your work as part of a larger effort can be conveyed in the impact of the entire project:
If your job involves technology, consider the monetary value of the improvements gained with a new solution you implemented. Once you put the emphasis on your work at a company or department level, the revenue or profit equation can make sense. Of course, you'll need to share the credit for increasing profits with your team or colleagues, but it's an important measure of your benefit to a new employer.
3. Cost Containment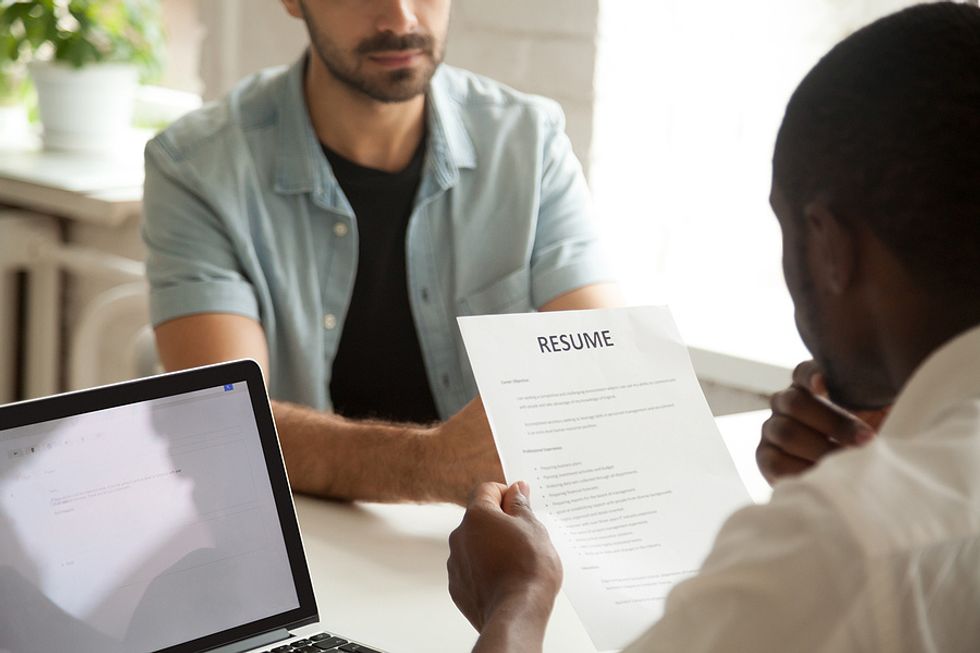 Cost savings are a high-priority area for many companies, especially those in industries directly affected by the pandemic. Of course, showing your impact on expenses is easy if you're the one negotiating new vendor contracts or preparing a budget. Even if your responsibilities don't seem related to costs, think about your ability to produce work faster or with less resources—then add the costs associated with this acceleration into your resume.
For example, an office manager who arranges shifts to cover the phone (without hiring an additional employee) is directly saving significant payroll and training costs. An IT director might be able to point out the projects completed in less time due to a newly acquired software tool, with related opportunity costs allowing the team to take on other projects. These examples show different ways to state cost savings on your resume:
Perhaps you've monitored expenses within your team, and figured out ways to generate the same amount of revenue with less overhead. These figures can be estimated, or specified in percentages of savings, to show your impact on costs.
Sources:
https://www.algrim.co/448-career-aspirations-interview-question
https://www.workitdaily.com/inspirational-career-quotes
https://www.pewresearch.org/social-trends/2012/04/19/a-gender-reversal-on-career-aspirations/
Career inspiration
Not only should you have goals in mind, but you also need to have a plan of action. Detail how you intend to achieve these goals. The more self-awareness you have, the better you'll perform. As you put more thought into your answer, you can relate it back to the business and the bigger picture. A hiring manager that sees you with a detailed plan will know you're the right person for the job.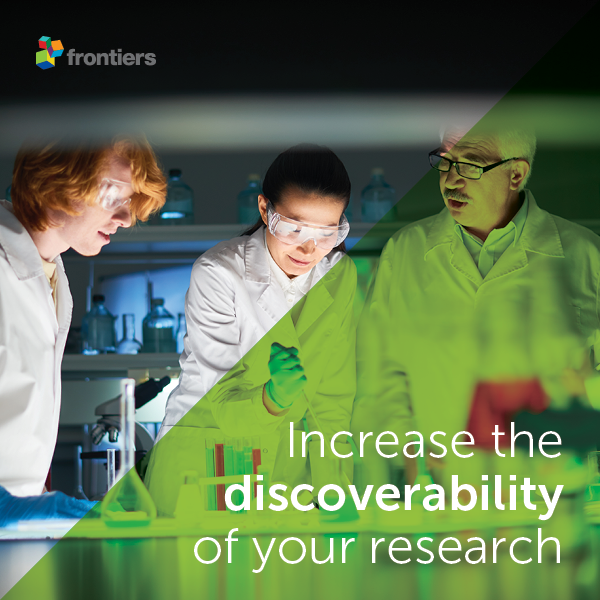 How to Win at Answering "What Are Your Career Aspirations?"
"What are your career aspirations?" This seemingly simple interview question has stumped many people. It's extremely common to get it, yet applicants still struggle to answer it in a decisive and impressive manner.
When you haven't crafted a well-thought-out answer to this question, you'll usually end up stumbling to communicate effectively. Considering the typical interview can last from 45 minutes to an hour and you'll go through two to three of them before it's all over, you'd better be ready for it.
From the employer's perspective, it's really not that difficult to answer. Have you ever stopped to wonder why they want to ask about your career aspirations? Understanding why they would ask will go a long way toward helping you. And they most certainly want an answer—a specific one—which we'll go over a bit later.
Why Employers Ask About Your Career Aspirations
If interviewers are always asking about career aspirations, that must mean the answer to this interview question is important to them. As Daniel Stephenson of "How To Interview" explains, "[Employers] love people that are career-focused, have a plan, and are on their way to getting what they want." With this in mind, here are some of the reasons employers want to know more about your career aspirations.
Ensure the company and potential hire have the same objective: Every business leader wants to make sure the person they're hiring has the same end goal as them. When people on the same team have the same objective in mind, they're going to work well together. For instance, let's say you apply for a graphic design job, but you plan to be a data scientist in two years. It shows the employer that your career path doesn't align with that of the company.
Determine how long you plan to stay at the business: Employers don't want to invest their resources in an employee whose long-term career goals will take them on a job search in six months. It's costly to lose an employee that you've trained. According to SHRM, it costs an organization an average of 4,000 dollars to bring on a new hire, while Bill Bliss of ERE Media puts the estimate much higher at more than 77,000 dollars. Employers want people to grow their careers in the organization, and they don't want to have to rehire someone for the position every year.
Gather insight into whether you're a good culture fit: Your qualifications may perfectly match the job description, but that doesn't mean you're a fit for the company culture. Employers ask about career aspirations to get a better understanding of how you'll fit in the organization. They want to see if you will become a leader or if you're someone who's just coasting by, unsure about their future.
Understand your ambitions: The answer to the question about career aspirations will indicate how ambitious and passionate someone is about what they do. When you have a clear plan in mind and are seeking to develop daily habits to make those dreams a reality, you show the interviewer that you have an A-player attitude and mindset. That's just what they want to see.
33 Enlightening Career Quotes to Inspire Your Nonprofit Job Search
When aspiring nonprofit professionals reach out to us about finding a fulfilling career in nonprofits, one of our Founder's first pieces of advice: is to dig deeper into your inspiration, find your purpose and the intentions serving that purpose. Some of the best professionals we know, have built this foundation. They know not just "what" they need to do, but more importantly, "why" they need to do it.
Below, you will find 33 enlightening quotes about how to land your dream job. They will help improve self-awareness. They will make you feel like reaching for something deeper. But, let them do more than this for you… let them serve as your trustworthy guide on your quest for a fulfilling career in nonprofits.
33 Enlightening Career Quotes to Inspire Your Nonprofit Job Search
"Taking responsibility and deciding to Make Your Mark often times requires leaving the known for the unknown."
"When you have dared asked those who seem to have a job they love, the answer is almost always the same: "I knew what I wanted and I went for it."
"I plan, I prepare, and I accomplish. And so can you."
"One of the main changes I made to get to where I wanted to be, was to connect with my Professional Identity, my true north star, and to only engage in work activities that kept it alive."
"Having a Career Map on hand, designed and brought to life by you, will propel you forward with confidence, clarity, and a strong sense of who you really are, what you really want, and how you will get there."
"Operating from a frustrated, fearful, doubtful, and unclear space will result in more of the same. You have to clear the space for wonderful things to happen."
"Once you are in control and functioning in your Professional Identity, the outcomes will align with who you are and with your desires. Your presentation to the world will be genuine."
"As you seek clarity, a great place to start is by asking yourself who you want to be in your new role. Not the job title, but who that person is who is going to show up at the interview, on the first day at work, and for every day thereafter."
"Who you want to be and what you want to do are two completely different things, and being clear on each is essential."
"Your Professional Identity will never let you down, confuse you, or act from ego."
"Once you are clear on how you will show up, what role you will play, and what your Professional Identity is, be faithful to it. These don't change with every interview or new job."
"I highly encourage my clients to remain faithful to their Professional Identity throughout every step of the way. Take pride in it. You have gifts and talents that no one else has."
"Taking the time to carefully craft your unique Career Map, bringing forth all the exciting goals you want to reach in your professional and personal life and why, will bring energy, drive, and motivation to your journey."
"There is danger in looking outward for what only looking inward can give you. It starts with you. With your interests, your talents, your passion, and your destination."
"Knowing your purpose allows you to show up and more easily communicate how you can make a difference within the organization and what makes you unlike others."
"Purpose brings out the very best in people… It is that something that will pull you through on the bad days and that will help you assess your next steps."
"One step forward with purpose gives way to the next step forward with purpose. Purpose breeds purpose. You can't have too much of it. It is the energy behind your journey."
"Nonprofits are interested in knowing that yes, you do have a passion for their mission, but what is your purpose behind it?"
"How do you know what your purpose is? By discovering your values. What do you value most?"
"Do something daily that moves the needle in all of your goals. Even if that is just making a call, sending an email, or doing research. Take an action that adds progress, not just movement."
"… Purpose is inward and gives you meaning; intention is outward and is something you give of yourself to others. You give intention to your role, your organization, your team, and the world."
Sources:
https://leaders.com/articles/leadership/career-aspirations/
https://careersinnonprofits.com/33-enlightening-career-quotes-to-inspire-your-nonprofit-job-search/
https://www.frontiersin.org/articles/10.3389/fpsyg.2018.02150/full